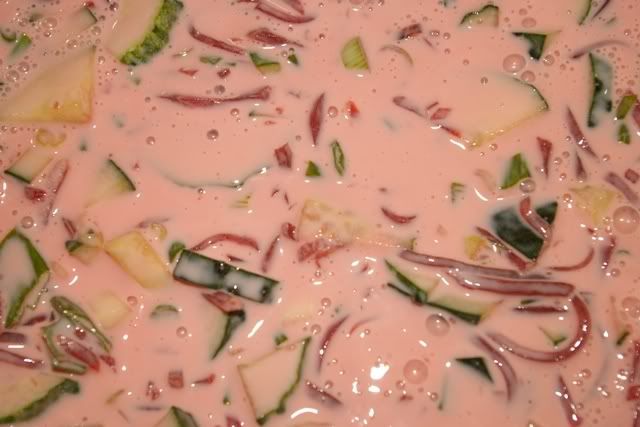 Are you laughing at me or with me? kadras
Kiekvienas manau googlin'a ar bent jau esa tai nors kartą darę. Bet ar susimąstėte, kas per žmonės tie "Google" įkūrėjai – Larry Page ir Sergey Brin? Verslo bangos blog'as, tai atskleidžia. Beje pavardė Page manau įpareigoja "lįsti" į internetą.
Netik google įkūrėjai pasižymi stipriu loginiu mąstymu, nei noru žinoti kas kaip. Bet ir blogeris Bastūnas. Suskaičiavo kiek degalų buvo suvartota "1000km lenktynėse". Na nežinau, bent jau mano "žalias" lygis, netoks, kad pradėčiau skaičiuoti pramogų kaina. Tiesa vieną kartą buvau sumąstęs, kam vyksta F-1. Juk galima sakyti, ten tik degalų deginimas.
Man dar neteko šias metais apsilankyti, nei "1000km lenktynėse", nei Palangoje (kuri jau manau tapo lietuvių Meka). Sprendžiant iš WooHoo įrašo apie pajūrio estetika, ten nieko naujo nėra.
Oi nevisi vasarą atostogauja, kiti dirba ar bent jau ieško darbo. O ieškant darbo labiausia mane erzina, kaip ir WooHoo, laukti skambučių. Ar bent jau kitokio pranešimo, kad į tą vietą priėmė kitą darbuotoją.
Tęsiant temą apie telefoną, tai Justas labai įdomiai pastebėjo apie įpročius kalbant telefonu. Man tai kalbant telefonu, kažkas atsitinka ir aš pradedu vaikščiot t.y. eit nuo žmonių kažkur. Paranoja. O ką jūs darote, kai kalbate telefonu?
Kol vieni kalba telefonu, kiti skraido per balkonus. Tiesa tai nėra nei Supermenas, nei kitas super herojų, o tiesiog Pragaro virtutės katė. Būtų visai šaunu, kad į kokį šaltibarščių puodą neįskristų.
Beje labai gražiai, bent jau man, atrodo "Are you laughing at me or with me?" fotografuoti šaltibarščiai. Net nebuvau susimąstęs, kad jie tokį gražūs nuotraukose gal ibūti. Reiks pabandyti ir man pafotografuoti.
Aišku studentas gali iš visko išvirti sriubą, bei padaryti mišrainę, bet manau po "aštuoneto" įstatymo ir jiems (tame tarpe ir aš) bus sunkiau rasti iš ko. Ir šitoje vietoje Vidmantas įžvelgia pavojų. Nes pati valstybė rodo didelio noro "mokinti" žmones. O tai gali būti, kad virs į tai, kad kvailiai rinks kvailius. O tai dar blogiau, negu dabartinė situacija.
EziukasVilniuje siūlo taupyti studentų gyvenimo patalpomis. Tiesiog bendrabučius "suręsti" iš konteinerių. Ne ne iš tų žalių, kur šiukšles metat. O iš tų, kur gyvena statybininkai. Manau tikrai labai geras būdas taupyti, nors išorė neišvaizdi, bet vidus jaukus.
Gerinant išvaizdą galėtų pasitarnauti reklama. Tiesa, kaip Zhucka pastebi, kad Lauko reklamos tik 5 (iš 7) vietoje realių reklamos pajamų. Beje Internetas prieš paskutinis (paskutinis kinas).
Šiomis dienomis šurmulys kyla dėl skelbiu.lt aukcionų. Pirmasis pastebėjo Evaldas, paskui išplito į marketer.lt. O dabar žino beveik visi.
Dar vienas šios savaitės aktualija, kad "Novaturas" trina komentarus. Gėda jiems. Apie tai plačiau skaitykite pas Simoną. Pirma dalis, antra dalis.
O pabaigai linksmas qemm pastebėjimas ką per dienų dienas veikia TV3.
Rodyk draugams